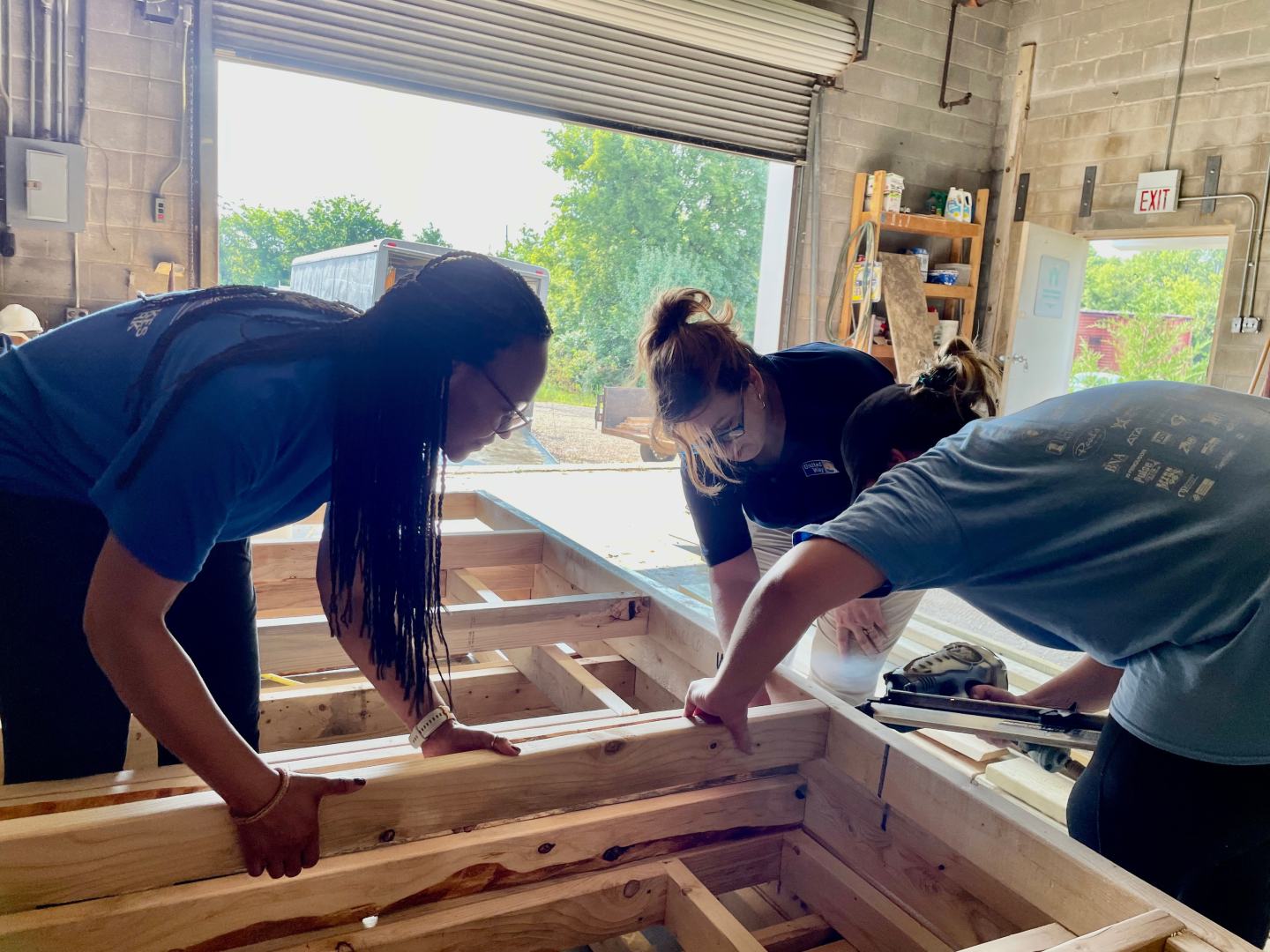 Our First Ever Women Build 2022 is now a wrap
hundreds of women helped one woman build her home
This past fall, 25 teams of women worked together to raise funds to purchase building materials and to volunteer to help one future Habitat homeowner, Quad Pruitt, build her own home from start to finish.
This project provided women from all walks of life the chance to come together and take a hands-on approach to serve their community.
The build will took place from October-January at 2003 Nelle Street in Tupelo.
No matter what your skill level is, come and roll up your sleeves with us next year. Projects will include framing, landscaping, installing siding and flooring and painting.
Sign up to volunteer at our 2024 Women Build at www.nemshabitat.com/volunteer
Interested in learning more about next year's build?
Contact Mary Ann at director@nemshabitat.com or at 662.842.4675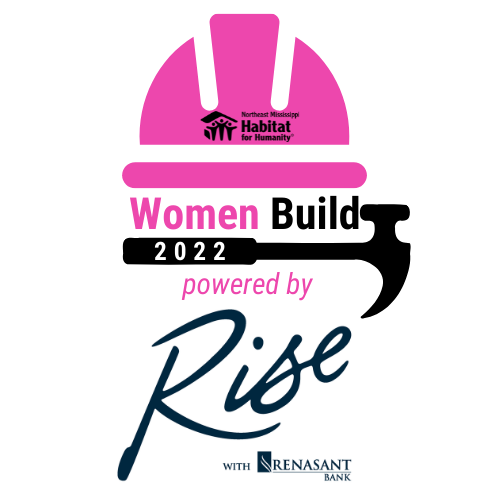 Roll up your sleeves by
Volunteering individually or forming a team of 10-12 individuals
Sign up at www.nemshabitat.com/volunteer
Contacting Mary Ann Plasencia at director@nemshabitat.com or 662.842.4675
Meet Quad
Quadreka 'Quad' Pruitt was a Habitat partner since 2018 fulfilling more than 200 sweat equity hours helping other homeowners build their houses. By the end of her home being built, Quad worked well over 325 sweat equity hours.
She's the proud mother of 2 teenagers and was very excited "to finally have a house of our very own."
Quad works as a Shahbaz at The Greenhouses at Methodist Senior Services in Tupelo where she attends to the needs of 10 elders in a home setting.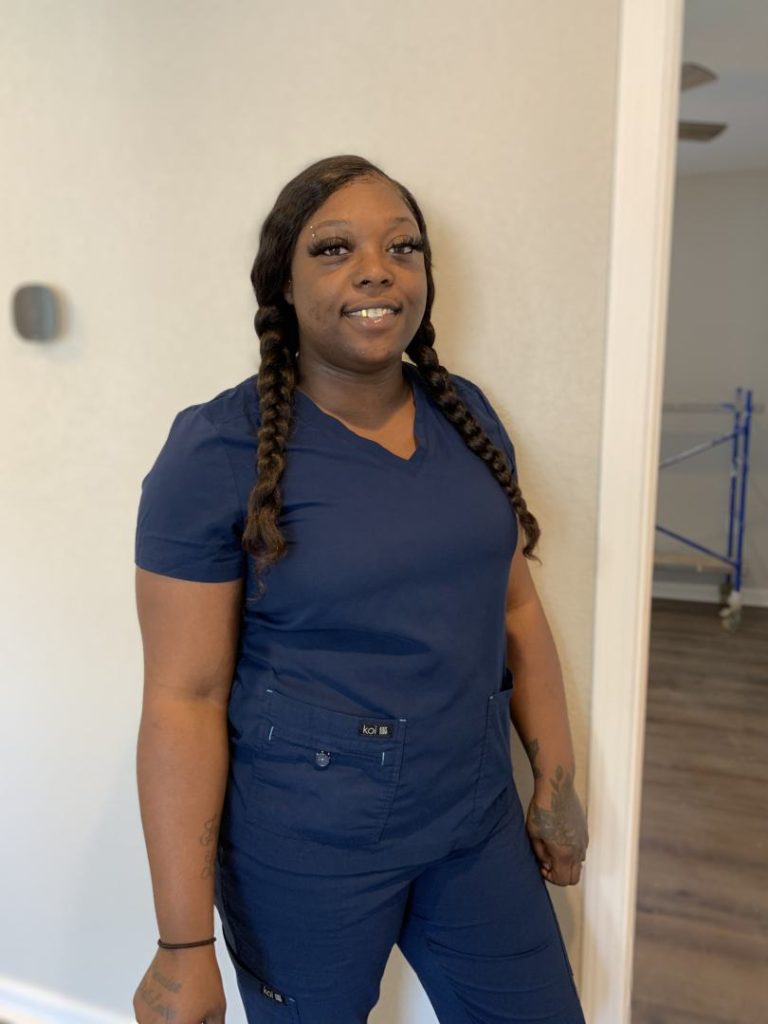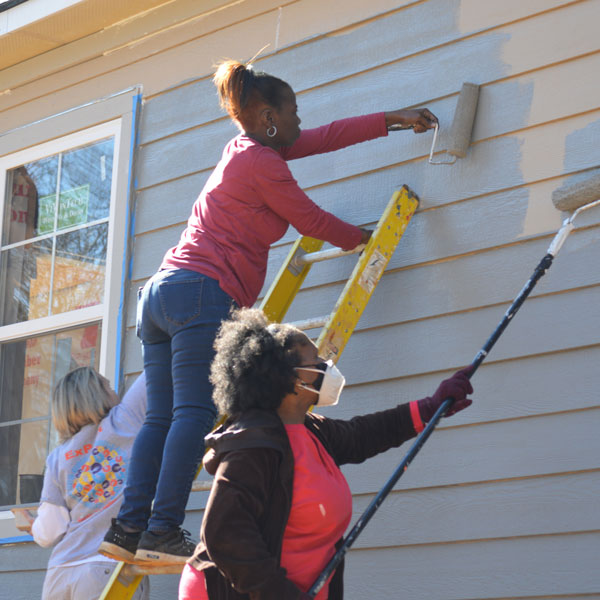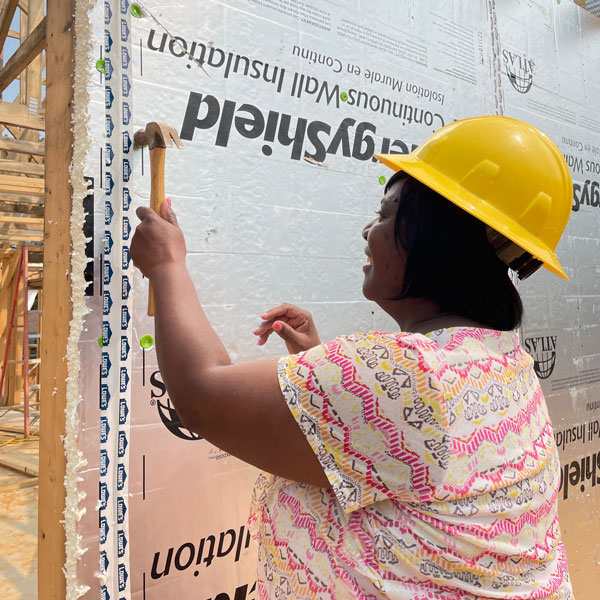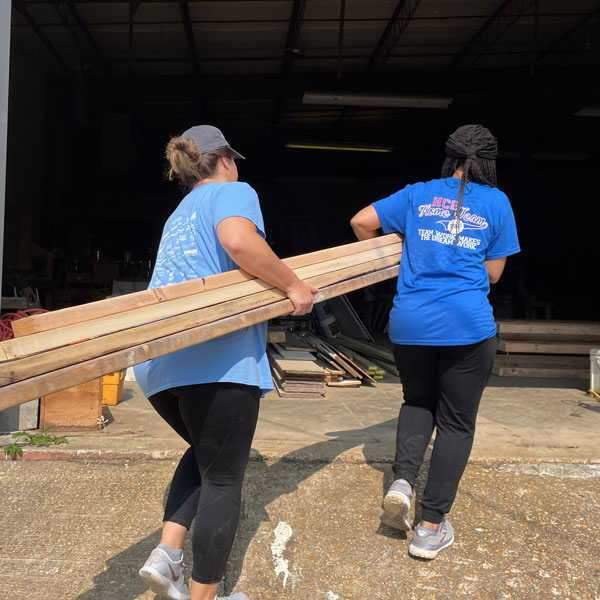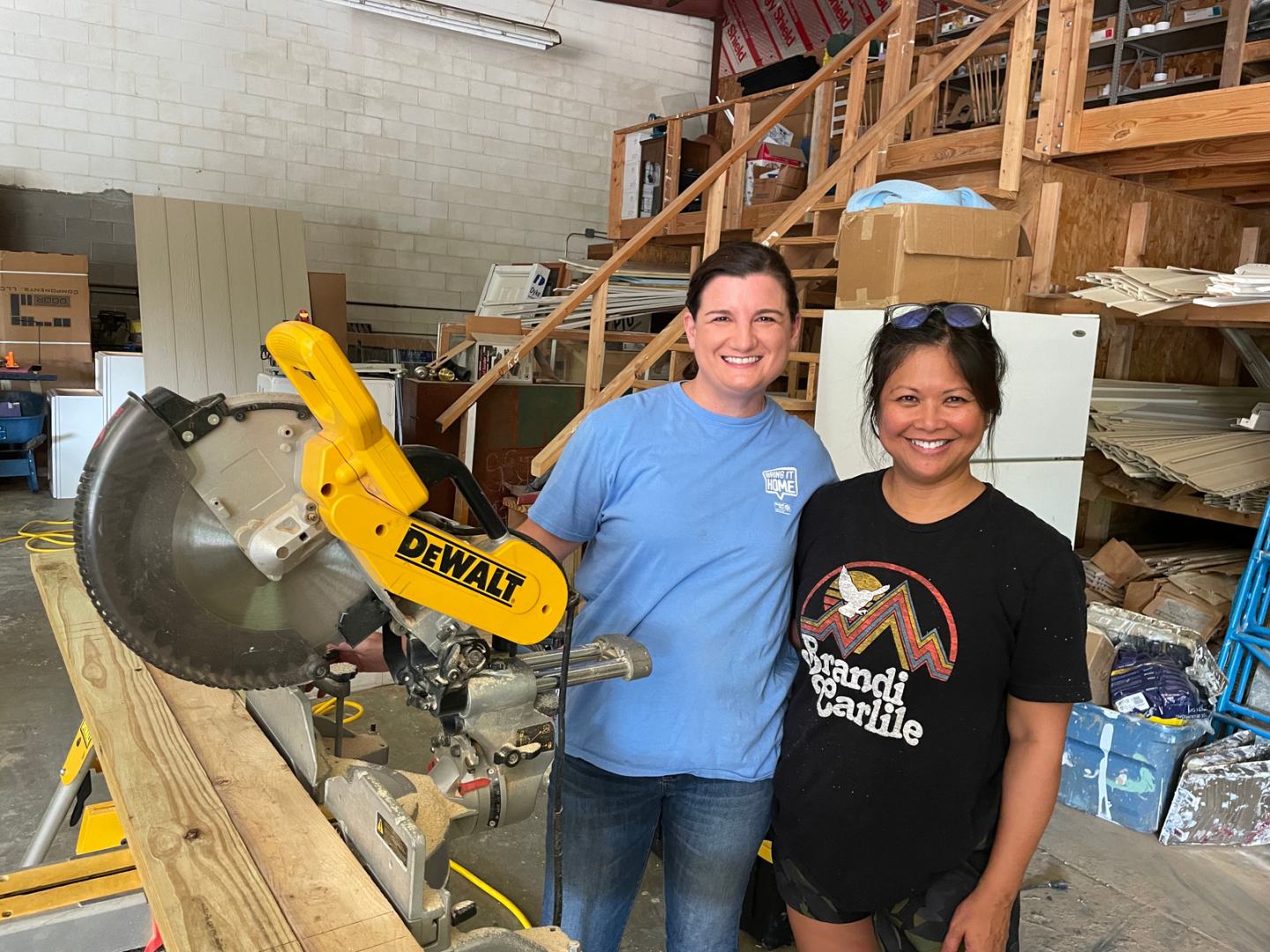 BECOME A SPONSOR
YOUR PARTNERSHIP DEMONSTRATES YOUR ORGANIZATION'S SUPPORT OF HOW WOMEN ARE TAKING ACTION TO BUILD A BETTER COMMUNITY
Community Builder:
$10,000
A scheduled volunteer workday for your team
Lunch provided for your workday team
Large Business logo listed in all promotional materials (job site signage, t-shirts, website,posters, social media, etc.)
Complimentary t-shirts for your team
Recognition at Home Dedication
Framed photo of your team on your workday
Neighborhood Builder:
$8,000
A scheduled volunteer workday for your team
Lunch provided for your workday team
Large Business logo listed in all promotional materials (job site signage, t-shirts, website,posters, social media, etc.)
Complimentary t-shirts for your team
Recognition at Home Dedication
Framed photo of your team on your workday
Foundation Builder:
$5,000
A scheduled volunteer workday for your team
Lunch provided for your workday team
Yard sign with business name on job site
Business name listed on t-shirt
Power Builder:
$1,000
A scheduled volunteer workday for your team
Lunch provided for your workday team
For more information, contact Mary Ann Plasencia at director@nemshabitat.com or 662.842.4675