In Theology of the Hammer, Millard Fuller, founder of Habitat for Humanity International, believed we can set our differences aside and use a hammer as an instrument to manifest God's love.
What it is
Northeast MS Habitat for Humanity is partnering with area churches to help build one decent and affordable home offered at an affordable mortgage for a Lee County family.
Want to find out more about FaithBuild?
Who we are
Seeking to put God's love into action, we bring people together to build homes, communities, and hope.
What we do
Provide affordable homeownership in Lee County. Each Habitat homeowner has demonstrated:
a need for new and safe housing;
an ability to pay an affordable mortgage; the homes are not free; and
a willingness to partner with us by committing to 300 hours of sweat equity
Habitat homeowners earn between 30 to 60 % of the area median income using the HUD poverty guidelines for Lee County, have worked volunteer hours, taken homeowner education and financial education classes. Homes are built with the help of volunteers and donors, then sold at an affordable mortgage (with no interest) to qualified homeowners.
Benefits to your church
allows people of faith to be the body of Christ in the world
each build has a definite beginning and end
accommodates members with busy schedules
be a part of a vibrant church that reaches beyond itself
builds community among churches that have never worked together before
visibility with your church's name/ logo at worksite and on all digital media
participate in the family's home dedication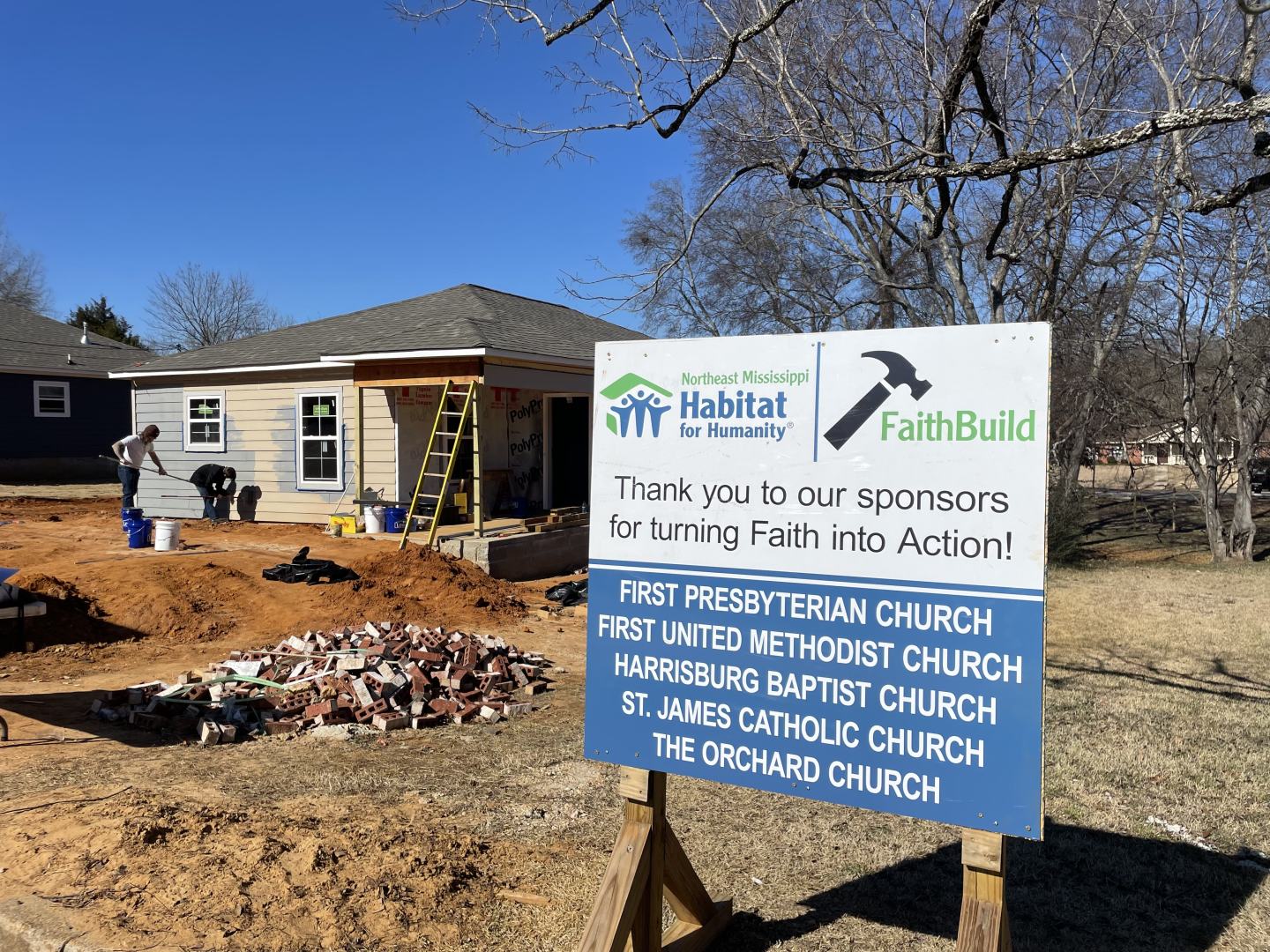 How it works
A Habitat home costs $80,000 and takes about 3-4 months to build. Each church partner is asked to:
sponsor 1/8 of the cost of the home, which is $10,000
identify a church member to recruit volunteers and update congregants on the build
enlist 4-5 volunteers one day per week during the course of the build. Volunteers register online and Habitat takes it from there!
offer opportunities to pray for the future homeowner