In his book Theology of the Hammer, Millard Fuller, founder of Habitat for Humanity International, believed we can set our differences aside and use a hammer as an instrument to manifest God's love.
What's Faith Build?
Faith Build is Northeast MS Habitat for Humanity partnering with area churches to help build one decent and affordable home offered at an affordable mortgage to a Lee County family who has qualified for our program. From May through July 2023, we will help future homeowner, Lashinski Rowan, build her home for her and her 2 daughters.
Meet Faith Build 2023 Homeowner
Beginning in early May, Faith Build 2023 volunteers are needed on Saturdays, 7:30am-2:30pm and on Sundays, 10:30am-4:30pm. Volunteers must be ages 16+ to help. No construction experience is necessary, just a willing spirit to help.
How does it benefit our church?
allows people of faith to be the body of Christ in the world
each build has a definite beginning and end
accommodates members with busy schedules
be a part of a vibrant church that reaches beyond itself
builds community among churches that have never worked together before
visibility with your church's name/ logo at worksite and on all digital media
participate in the family's home dedication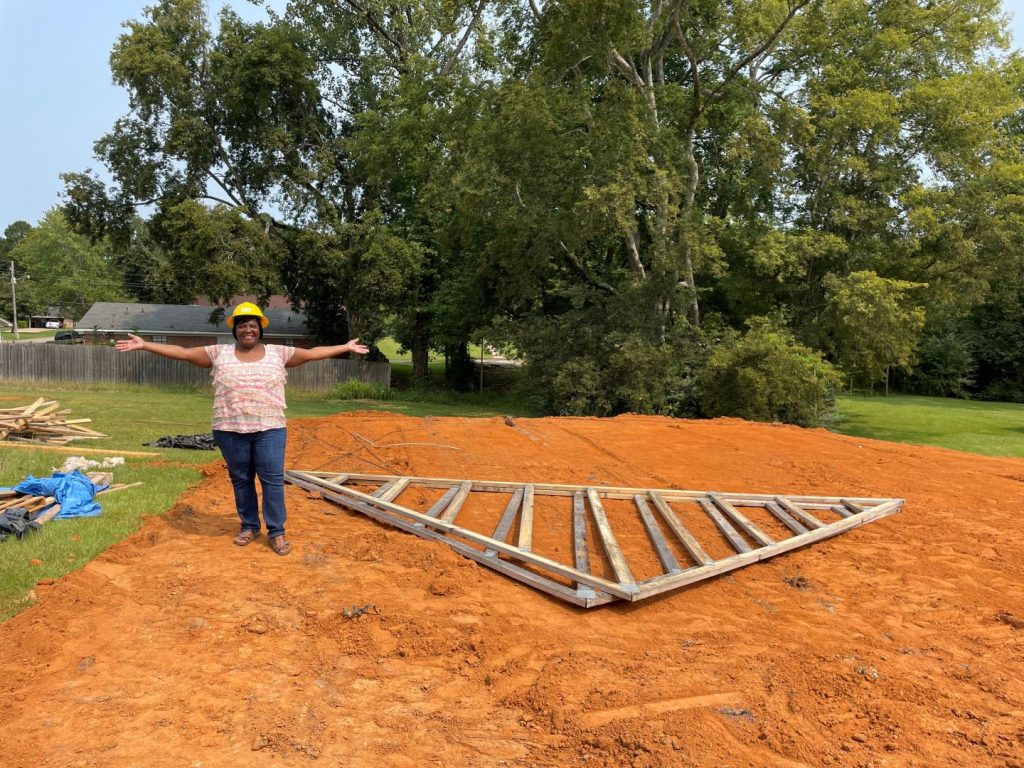 How does it work?
A Habitat home costs $125,000 and takes about 3-4 months to build. Each church partner is asked to:
sponsor a portion of the cost of the home, which is $10,000
identify a church member to recruit volunteers and update congregants on the build
enlist 15 volunteers to help during the course of the build. Volunteers register online and Habitat takes it from there!
offer opportunities to pray for the future homeowner